Single Game Tickets
Browse the Duluth Huskies monthly home schedule below. You can use the "Jump To" drop down to view a different month.
2022 Huskies Home Schedule
Jump to:
AUG 18
THU
6:35 PM
Duluth Huskies vs. Kalamazoo Growlers
Sponsored by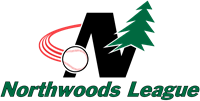 NWL Summer Collegiate World Series


items in cart
Your ticket locks have expired
YOUR TICKETS WILL BE RELEASED IN
Complete your transaction to ensure you receive these tickets.